Moving To Southwark Is Easy With Our Man and Van Service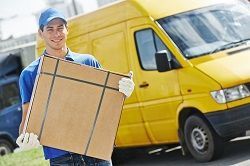 If only moving were easier and less hectic and didn't cost as much money as it does... wouldn't that be great? Now it can be, because you have Southwark Removals to count on when you need help with moving. Opt for our excellent man and van service in Southwark and you will never moan about moving again. This service is one of the best around and comes at a bargain price. If you don't want to miss out, call 020 8746 4492 now and you will get a free quote and a lot of helpful information from our friendly advisers.
Why Should You Use Our Man And Van Service?
Our man with a van option is indeed one of the best services you can choose if you are looking for a simple and inexpensive relocation. Before booking this service, however, it would be a good idea to figure out whether it would be suitable for you. You only really need to ask yourself the question: How big is my move going to be? If you only need a small van's load, our man with van in SE1 would be a fine choice. If not, it would be better to use a full removals service; otherwise you will end up in a bigger crisis than the one you started in.
Our Team Is Friendly And Reliable
You will struggle to find a friendlier team than the one we have. If you are looking for a great man with van service in SE1, our team of experts will take care of it all for you in no time. We will whisk away your belongings and take them to their new destination. With us, there is no fuss. Our team gets on with it. So call 020 8746 4492 today if you wish to find out more and you will receive a free consultation.
You Can Call Us Eco Friendly
How eco friendly are you? When you really think about it, how green are you in your day-to-day life? More people in the SE1 region are becoming more environmentally conscious because more of us are becoming aware of the fact that our actions can either help or hinder the planet, our planet. Some people turn vegan, others use green products, and we ensure our removal services are eco friendly. We urge clients to have a clear out before they move so that nothing gets wasted. We also like to make sure we size everything up beforehand so that there are no wasted trips back and forth, which drain fuel. You won't find a greener van and man company than us.
Let Money Worries Disappear From Your Head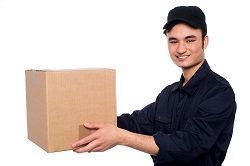 Our van and man services are really affordable and cost effective. We are more than confident they will meet your budget. So if for a long time you have been putting off using a professional company for man and a van services, don't let money worries stop you any longer. We can help you and it won't, despite what you may think, cost you the Earth. Let us help you and grab a bargain today!
Book Today For The Best Prices
If you require professional man and a van services in Southwark, hire Southwark Removals now and you can say goodbye to moving stress. Let us help you now and you won't ever look back. We can make all that stress go away. Just get in touch with us now on 020 8746 4492 and leave your move in the talented and experienced hands of our man and van teams.