Hire Our Expert Removals Services in Southwark for an Easy Relocation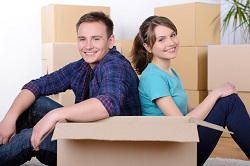 Does your move feel like a complete and utter disaster at the moment? Don't stress any longer. We have your back! 99% of people who relocate have the same disaster on their hands as you. It is by far not uncommon. The best way to cope with such an issue is to hire a professional removal company whenever you need assistance with any removals in Southwark. Have you ever heard of Southwark Removals? Well, now you have and we can assure you, this is your best choice for relocation help in the area. Call 020 8746 4492 now for a free quote and a full price list.
Why Use Our Removals Services?
The difference between our moving services and those of other companies around is that we care a great deal about our customers. We believe our clients deserve the best, which is why we do our absolute best to guarantee our customers a top-quality, stress-free move. If you want to work with a truly decent removals company within the SE1 area, we are the company to choose. With our years of training, we won't let you down and will provide you with the most impressive results. So call 020 8746 4492 today for further details and we'll be more than happy to help you.
Whatever You May Need, We Offer It All
Whatever service you may require, we are sure to be able to help. We can carry out your entire move for you if you would like us to. With our range of removal services available in SE1, we can assist you with any kind of relocation predicament. That is what we are here for, after all – to provide you with all the help you need to make your move extra smooth and simple.
You Don't Have To Worry About the Expenses
One of the biggest downsides to using a professional company, most people believe, is the price. You may think you won't be able to afford the help you require. But that is where you are wrong. If you hire us, you will indeed be able to afford our help and trust us, you will get all the assistance you need at the most inexpensive prices. Our removal services are affordable to all and we are sure they won't drain your bank balance. Everybody needs a bit of help every now and then, so be sure to take advantage of our excellent value for money moving services.
Our Team Will Have It All Under Control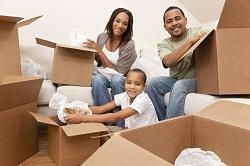 Our movers will take care of everything. No project in SE1 is too big or too troublesome for them. They simply get on with the task and don't even stop breaks. You will not find a harder working and more efficient team of movers than ours. They will do whatever you require them to and won't hang around for long, either. They are friendly and helpful, which makes your moving experience even better.
Pick Up the Phone and Book Today
Take advantage of our amazing services and you won't regret it! Southwark Removals is the leading moving company in Southwark and you will struggle to find a company that beats what we offer. Our prices, our removals team and our services are incredible. So make sure you get in touch with us today and you will get a discount. Call us now on 020 8746 4492 and let us know what you need. You will also get a bonus free estimate straight over the phone.